Book a Discovery Session – the perfect way to know if Jasco Technology is your healthcare IT solution.
Use the form to book your free discovery session, at your convenience.
Our team works to gain an understanding of your business and your unique IT needs.
We provide a concise report, actionable recommendations, and a timeline + price estimate if you decide to work with us.
Schedule your Discovery Session today!
Are you facing these healthcare IT challenges?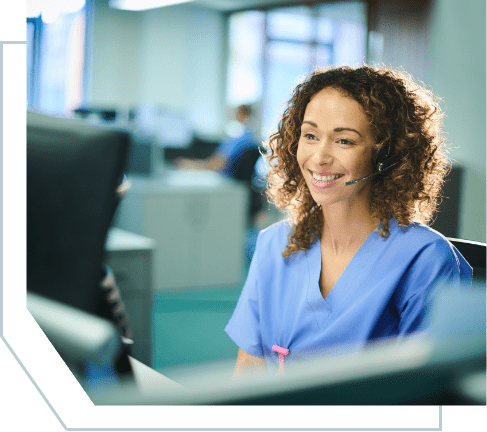 Healthcare IT services the right way
Our IT support for healthcare professionals is like adding a full-time technology partner to your team.
The happiness of your patients and staff is our objective. From years of experience in healthcare IT management and security, we know the best approach is prevention. Your technology will be monitored and managed 24/7 to ensure it's delivering for your team, allowing you to focus on what really matters – caring for patients and growing your business.
These guys are seriously the best. Fantastic support and service all the time. If you were unsure about using them, just give them a shot. You'll likely find that they were worth every penny.
Robert Chin
Drs. Chin & Pharar Dentistry
With the expertise gained from years of working with healthcare industry clients, we can help your practice leverage a wide range of healthcare-specific tools
Our Essential IT plan is perfect for companies that want the peace of mind that comes with knowing their data is being backed up and their office IT is secure and being watched over.
Gold IT Services is our most popular plan, offering INSTANT support that ensures productivity is never slowed by IT-related interruptions.
Key features of this service:
Our Platinum IT plan is for companies that need INSTANT IT support 24x7x365 and the best security services.
Key features of this service:
Essential

Gold IT

Platinum IT

Monitored backup of data on your server or cloud file storage

Managed Antivirus for all computers & servers

Computer and server software & security update management

24x7x365 monitoring of your computers, server(s), and network *

* Not for individual issues or standard IT support, only

Unlimited INSTANT remote & rapid onsite support by phone 24x7x365

Cloud services management – Office 365, GSuite, and many others

Vendor Management – We work with your IT vendors to fix issues, freeing your time to work on your business

Unlimited project labor, no additional labor costs

24x7x365 Unlimited Standard IT Support – Perfect for businesses that do not close
We rely on Jasco so much to keep us up and running – as a team we can't function without them at all. Everyone here loves working with them!​