We understand the challenge of finding a reliable IT partner. At Jasco Technology, our mission has always been to provide technology that reduces our clients' stress, boosts their revenue, and frees them to grow and scale. We achieve this by applying our 5 core values: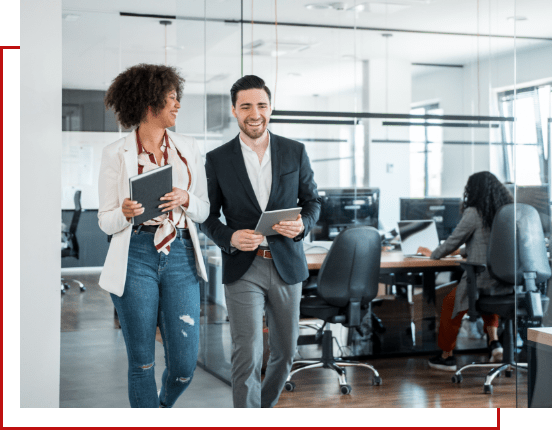 If our services fail to meet your expectations in any way, you can cancel your Support Agreement immediately. To minimize any disruption, we offer 7 days of free service during the transition period and full cooperation with your new IT provider.
Our simple yet crucial mission is to transform the way our clients succeed. Too often, technologies don't make sense for a business – they either lack customizability, responsiveness, or transparency. We take a different approach by making IT align with our clients' goals, without going over their budget.  
At Jasco Technology, we believe that our company is only as good as our team. Our members share a passion for technology. This passion, and the support from our clients, has made us one of the top technology companies in the greater Las Vegas region.
To ensure our team is always improving, we invest in training to keep our expertise levels high. But managing technology is only part of our business model – offering our clients valuable guidance is just as important. This is why businesses in Las Vegas choose Jasco Technology as their IT service provider. 
Our initial consultation is complementary and performed by our owners, not a salesperson. We'll gain an understanding of your business and your unique IT needs, and you can decide if Jasco is a good fit. If you have a problem or question about your IT, give us a call and we'll be happy to help.